We started working with Averie for our honeymoon - and have planned EVERY SINGLE trip we've gone on with her since. Averie has a plethora of travel knowledge and has never disappointed. She makes everything so seamless. I'll never travel without her again!

Amalie and Rick Masucci
Averie is a DREAM to work with and I cannot recommend her enough. She has planned multiple spectacular trips for my husband and me, including a very detail-oriented and complex trip to Europe for our honeymoon as well as an awesome stay in Maui for our first anniversary.
Averie handled all of our specific requests for travel, hotel, room, restaurant and activity recommendations with ease and incredible thoughtfulness. She planned our trips in full so that we didn't have to worry about any of the details, all the while making sure we were thought about and that they were tailored to our preferences.
She is incredibly communicative and easy to work with, knowledgeable about ANY area you would like to go to, and I don't think we'll ever plan a trip without her help again. I have recommended her to countless friends who have all loved Averie just as much as we have. You cannot go wrong working with her!
The Dolans
In celebration of a milestone birthday, a dear friend and I embarked on a dream "Moms Trip" and Averie designed the ultimate New Zealand and Fiji itinerary.
Averie handled all of our planning, from flights, hotels, car rental and in country tours. She was exceedingly patient while trying to satisfy 2 busy schedules and vacation desires. I know we could not have planned such a comprehensive trip if we were to have coordinated on our own.
I cannot wait to start talking about my next adventure and I highly recommend letting Averie plan your dream trip, too!
Crystal Herrmann
Whenever my husband and I are planning a vacation, Averie is the first person we call. She has helped us book several wonderful trips of a lifetime, including our honeymoon on a luxurious cruise through French Polynesia, a private, guided tour through Vietnam and Cambodia, and a last minute, relaxing vacation in Maui.
Averie is a true gem who is passionate and committed to ensuring her clients are happy. She has even gone the extra mile to make each trip special for us by gifting extra perks like spa credits and in-room, celebratory bottles of champagne upon arrival.
Averie's attention to detail does not go unnoticed. We are always impressed with how quickly she is able to send such comprehensive and personalized itineraries. Planning a vacation can be stressful. Averie takes the stress and guesswork out of the equation to allow us to fully enjoy our trip. She truly does it all. She even checked in with us throughout each of our trips to ensure we had our needs met.
Without hesitation, I absolutely recommend Averie to anyone looking to book their next vacation. You will not be disappointed.
Alyssa & Jesus
Our honeymoon in the Greek islands was everything we dreamed of, and more. Averie helped us plan the ultimate two-week trip island hopping from Mykonos to Paros, and then Santorini. She took care of the planning from start to finish while we were busy planning our wedding, which was invaluable. We were absolutely blown away by each of the hotels we stayed at, and Averie went above and beyond to arrange for upgrades (and a few other surprises).
She also helped us arrange all of the extras that made our trip unforgettable, including a private sail around Santorini, which we will dream about for the rest of our lives. She was available and attentive every step of the way, and we will never book another trip without her!
The Kosts
We booked our honeymoon to Bali and Chiang Mai, Thailand with Averie and we were absolutely blown away by all aspects of our trip. We wanted a mix of sightseeing/culture and relaxing on the beach, and Averie put together the most perfect itinerary for us.
Working with Averie was an absolute dream - she is extremely knowledgable, responsive, and thoughtful. She made the whole honeymoon planning process fun and easy.
We had a scare right before and during the Bali leg of our trip (potential volcano eruption) and Averie continuously checked in with us to make sure all was ok - this is just one small example of the type of spectacular service Averie provides, and the genuine care she has for her clients.
We will continue to recommend Averie to anyone and everyone planning a trip, and we can't wait to book with her again!
Krysti & Alden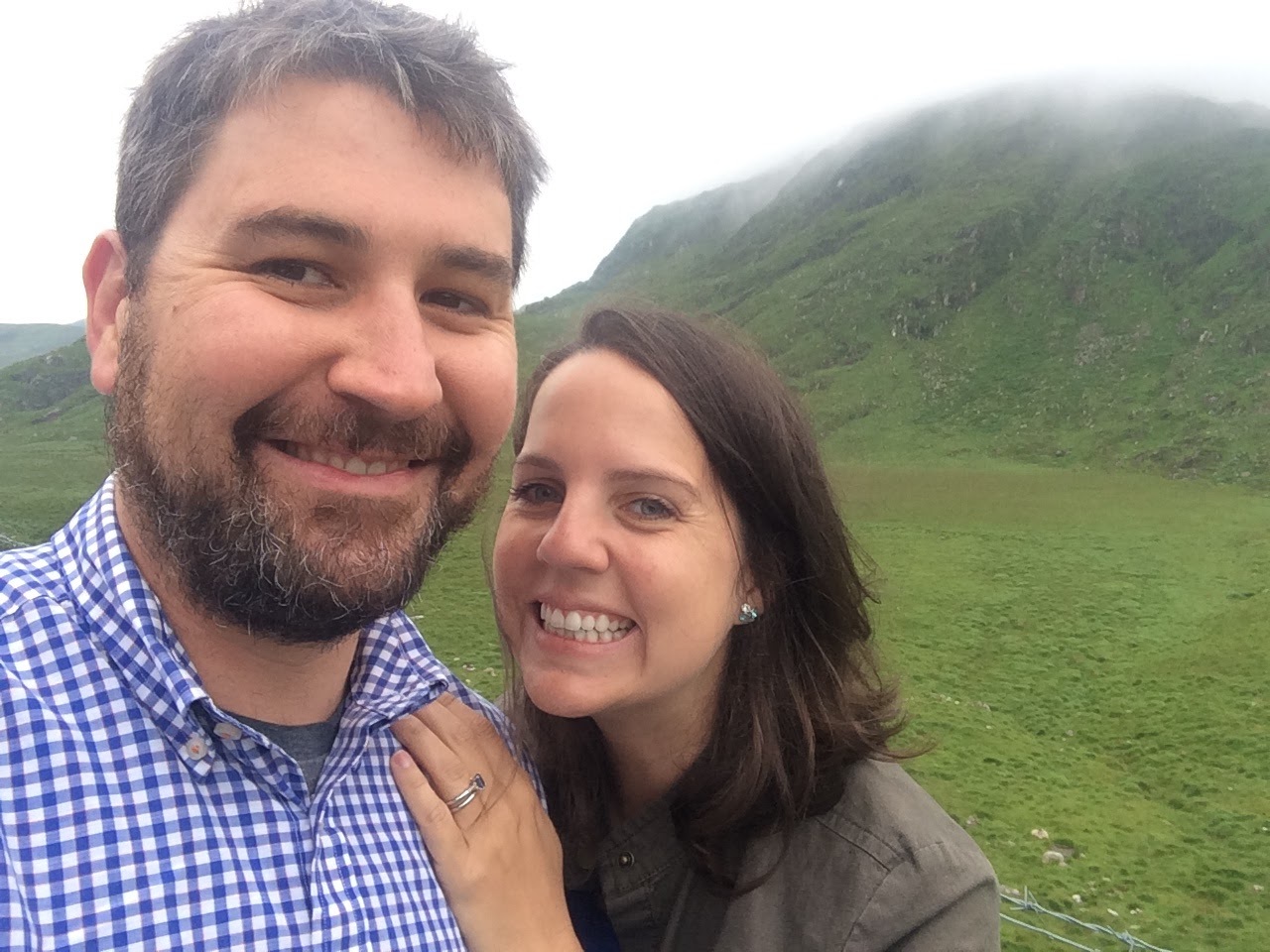 We were so happy we booked our honeymoon to Scotland and Ireland through Averie! My husband and I prefer to be a bit flexible when we travel, and Averie created and secured the perfect itinerary for us, combining a few set hotel stays in Edinburgh, Glasgow, Belfast and Dublin with bed and breakfast vouchers that allowed us to explore the Irish countryside at our own pace. She also found us great flights, secured our rental cars, and arranged for a few surprises along the way.
Working with Averie really took the stress out of planning, and we look forward to booking our next European adventure through Inspired Luxe Travel!
Karin S.
Averie booked us an amazing trip to Turks and Caicos. We came to her with a few tropical destinations and she helped us narrow it down to Turks. Averie discussed all of our options and was incredibly patient with our indecisiveness. We decided on The Palms Resort which was right on the majestic water of Turks and Caicos. She had great suggestions for where to eat, things to do, and how to get the most out of the trip.
Averie is the only person we will trust to book a trip for us in the future. She accounts for every detail and invests her time and energy into making your trip unforgettable. Booking any trip could easily be stressful, with Averie all we had to do was pack our bags and put our feet in the sand!
Diane and Eric
My husband and I booked a trip to Costa Rica through Averie and had an amazing time. We stayed at two resorts, Rio Perdido and Punta Islita. Both resorts exceeded our expectations and we'd return in a heartbeat! I can't say enough about how wonderful the people are in Costa Rica and the landscape is stunning.
Booking with Averie was super easy and convenient. We didn't give her much notice, but she was still able to help us plan so we could be away to celebrate our anniversary. She is so knowledgeable about travel and will be our go-to for all future trips!
Shauna P.
Averie has never steered me wrong. She has sent me to beautiful and amazing destinations and deals with every minute detail so that I don't have to. Averie is amazingly quick with quotes and available early or late to help me plan my travel. She works tirelessly to ensure that her clients are happy and taken care of.
I am now spoiled rotten when it comes to travel because of my experiences with Averie and I will never travel any other way.
She is a true pleasure to work with. I have recommended her to friends and family and I will continue to do so until everyone I know is an Averie convert. Thank you Averie!
Laurel B.
Averie helped us celebrate our 40th anniversary by arranging a perfect 10-day trip to Portugal and Spain. Lisbon, Porto and Madrid were the major cities that we explored during our limited time. Averie picked some amazing hotels for us that we would have never found on our own.

It's hard to pick out a single highlight, but the scenery along the Douro river was absolutely amazing. The banks of the river are terraced to the surrounding hilltops and densely planted with grapes for the thriving Port wine industry.

The friendliness and hospitality of the Portuguese people was truly heartwarming and we strongly recommend a visit to this area.
The Jorgensens
Our trip to Maui was everything we had hoped for. We were married on Oahu 40 years earlier and we just wanted to return to a Hawaiian resort where we could relax and enjoy nature. The hotel was casually elegant and the ocean view from our room was breathtaking. We swam with some very large sea turtles who gathered near the rocks by the beach and watched the sunrise over Haleakala.
Thank you, Averie, for making our trip so perfect!
J + P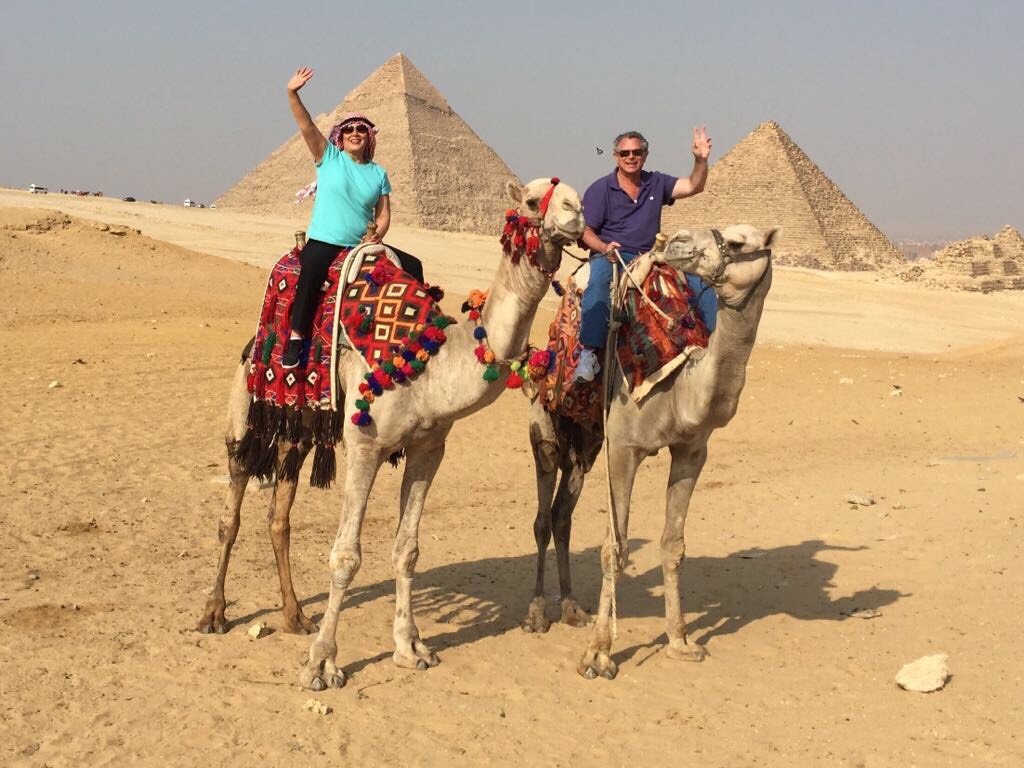 Averie was great to work with. She's incredibly professional and really looked out for what my wife and I wanted for this special trip. The trip to Israel and Egypt was truly the trip of a lifetime. We had an amazing time and everything went according to plan.
I would definitely use her service again and have already recommended her to colleagues.
L & N
Averie previously helped arrange our daughter's destination wedding in Mexico. Then this last year she helped us find an ideal Villa in the Italian lakes with old world charm, and incredible lake views that slept 12. Helped us arrange transport, a come-in Chef to prepare dinner in the Villa kitchen for 11 on our 40th wedding anniversary. Bellisimo!
We had some questions while there and she was always watching and responding timely. She is a joy to work with!
The McClennen Family
My wife and I have booked numerous trips through Averie. We used to try and book trips ourselves but the number of discount travel websites can make one's head spin, you never know if you are getting a fair price or if the pictures of the hotel on the website are a fair representation of how it actually is.
Averie removes all of that stress and anxiety. Now we simply tell her a destination and a budget and usually within an hour we are given a number of different options.
One instance where she proved most valuable was our honeymoon. A hurricane caused our flight to be cancelled and Averie was able to get us a full refund and re-book our entire trip at another destination in a day. She took what could have been a disaster and turned it into a dream.
Dave C.
I have never before worked with someone so dedicated to making my vacations the best. Averie is enjoyable, professional, and knowledgable. I just tell her when I want to go and she plans it all! Averie even suggests ideas on each of my trips, her input is invaluable.
One of our favorite places is Turks and Caicos. Averie was able to book us in the exclusive Sailrock Resort. This was the best resort experience we have had in all our travels and it couldn't have happened without her! We never plan trips without Averie now.
Clients for LIFE! - Bev and Alan